1.Don't be misled! PAZO's structure is actually a triangle.
Easily piece parts together when clicking into the openings.
Now
you only need to create anything what you want!
Make memories, build art! PAZO is an award winning craft toy suitable for all ages. Inspired by Oriental craft skills, PAZO combines art and science into educational toys. Practice and learn new design skills as you build!
Made of 100% recyclable polypropylene and designed with 3D software, the concept of everything being built by small triangles comes to life. We have designed a creative and unique model that allows you to build almost everything with small circular puzzles. A vase, basket, or even skyscrapers-- there are no limits with your imagination. PAZO is an educational toy and can be displayed as artistic decor for your home.
Creating a 3D puzzle is only the beginning. With PAZO, you have the ability to create a soccer ball, a slingshot, and even a working catapult! We specifically chose food-grade materials for our product, so you can safely store produce and groceries. PAZO is safe for every member of your household, including small children and pets.
We've designed two sizes for PAZO, which allows you to create large, interesting,
and lightweight objects!
​
Let PAZO inspire creativity and learning.
Create anything you want!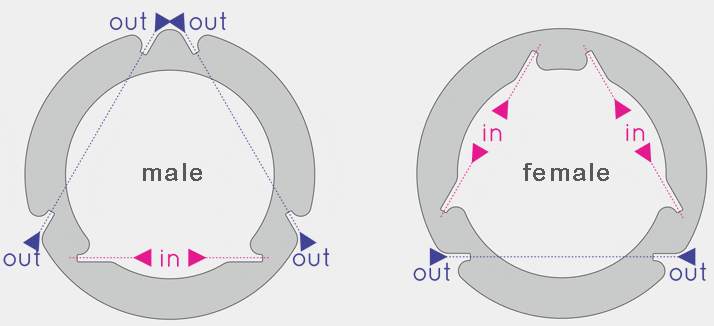 2. There are two different types of PAZO.
You can tell them apart by studying their corners.
3. Don't worry! The male and female pieces differ
in design based on their openings.